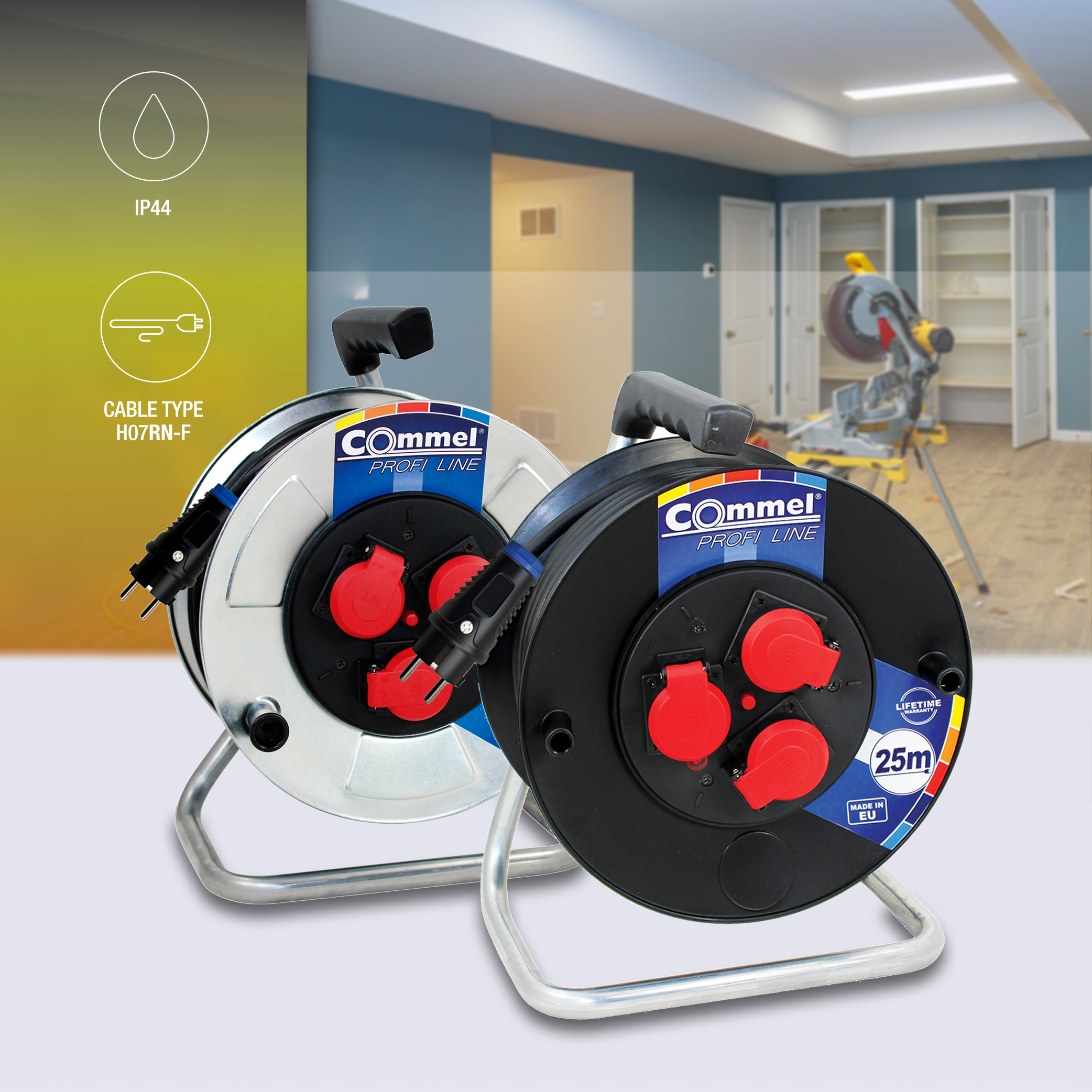 Cable Reels – Profi Line – Top qualiti and reliability under all operating conditions.
Cable Reels Profi line – for uncompromising users seeking only top quality and unmatched reliability under all operating conditions.
This cable reel is suitable for outdoor usage.
– Sockets with lid provide IP44 degree of protection
– Power indicator light
– Built-in overload protection – thermo switch
The robustness of the housing, drum, sockets, cable, and other components is what makes Commel reels special. All Commel Cable Reels com with lifetime warranty.
Commel Lifetime Warranty covers all manufacturing defects, as well as defects in materials and workmanship that may affect the function of the product, which are noticed when used in normal conditions and in accordance with all technical specifications of the product. You can check all the additional information at Lifetime Warranty section on our official web page.
For individual products from this series, see the ONLINE PRODUCT CATALOGUE