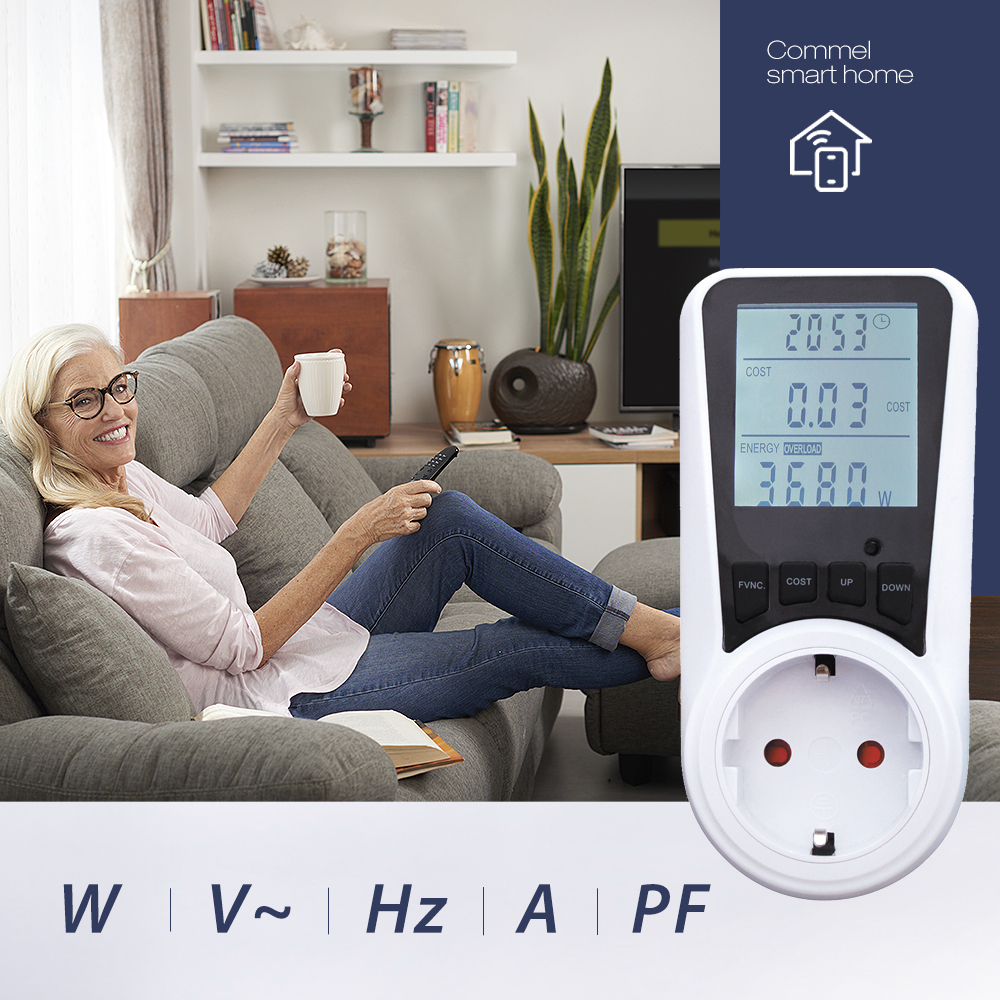 How much electric energy our appliances really consume?
You can easily find energy rating label on packaging but how to calculate how much energy a device has spent once connected to a power supply?

Check out the actual power consumption of your appliances and electronic devices with this dual tariff power meter.
The dual tariff function enables automatic expense calculation upon higher and lower electricity tariff.
Check for this product at our ONLINE PRODUCT CATALOGUE.
Using this device you can also measure the following parameters:
Power of connected appliance(W)
Socket voltage (V)
Frequency (Hz)
Electric current (A)
Power factor (PF)
Overload function
You can easily program this device to display a warning sign once power cosumption exceeds a certain value.