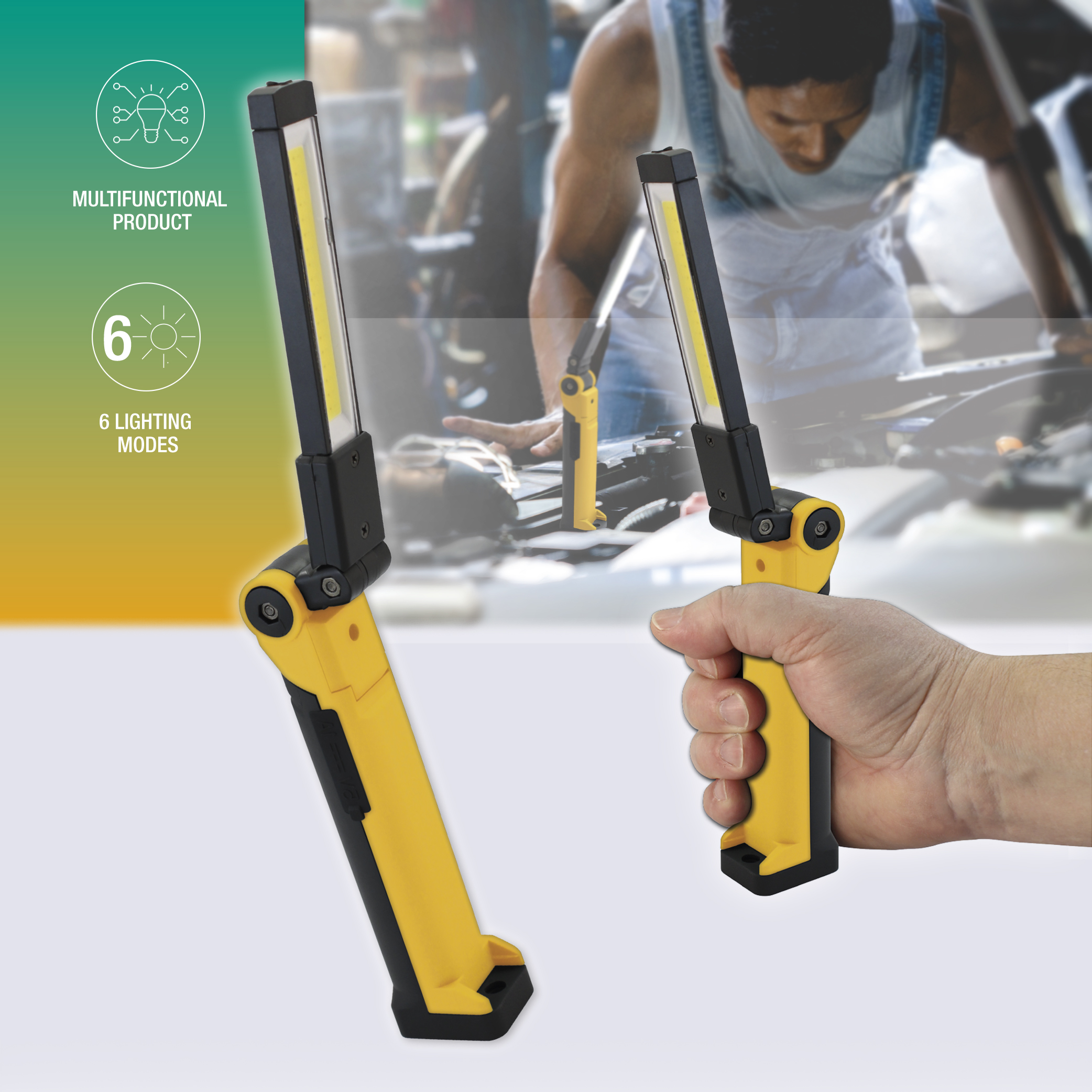 LED working lamp for every occasion!
Working LED lamp 401-016 with total power of 10W and strong lighting of 800 lm is a new product in Commel LED working lamps.
Compact design, 6 lighting modes, 1800 mAh battery, strong magnet holder, hanging hook and USB-C charger give this product a special place in your backpack, car or workshop.
For individual products from this series, see the ONLINE PRODUCT CATALOGUE