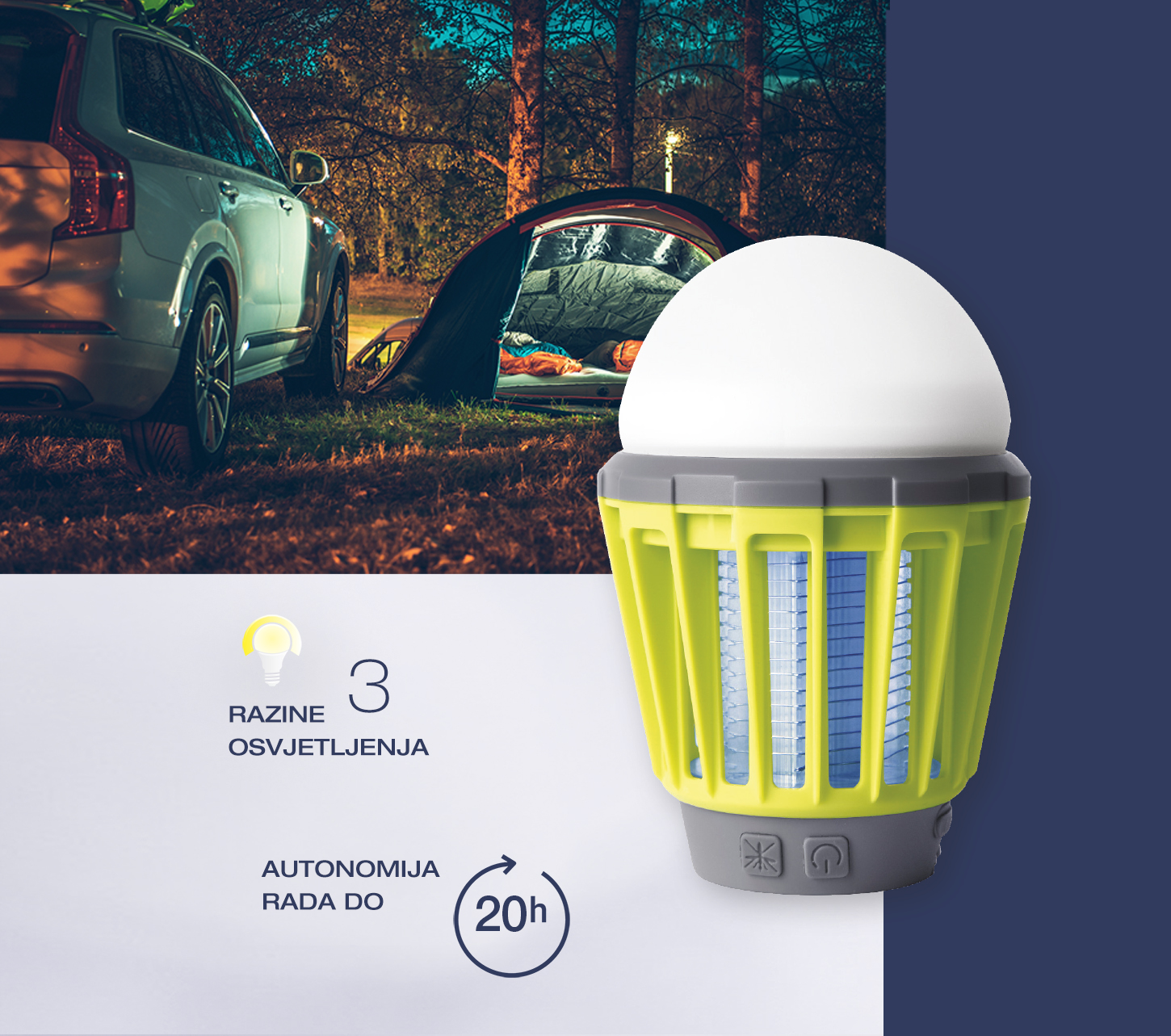 Staying outdoors should be fun, right?
Except fot being waterproof, this lantern is also mutifunctional.
You can use it as standalone on any flat surface or simply hang it by it's built-in hook.
Blue light attracts mosquitoes which are then being destroyed by electrical voltage. You can simply turn this blue light on or off regardless of the lamp's main light.
Check for this product at our Online product catalogue.