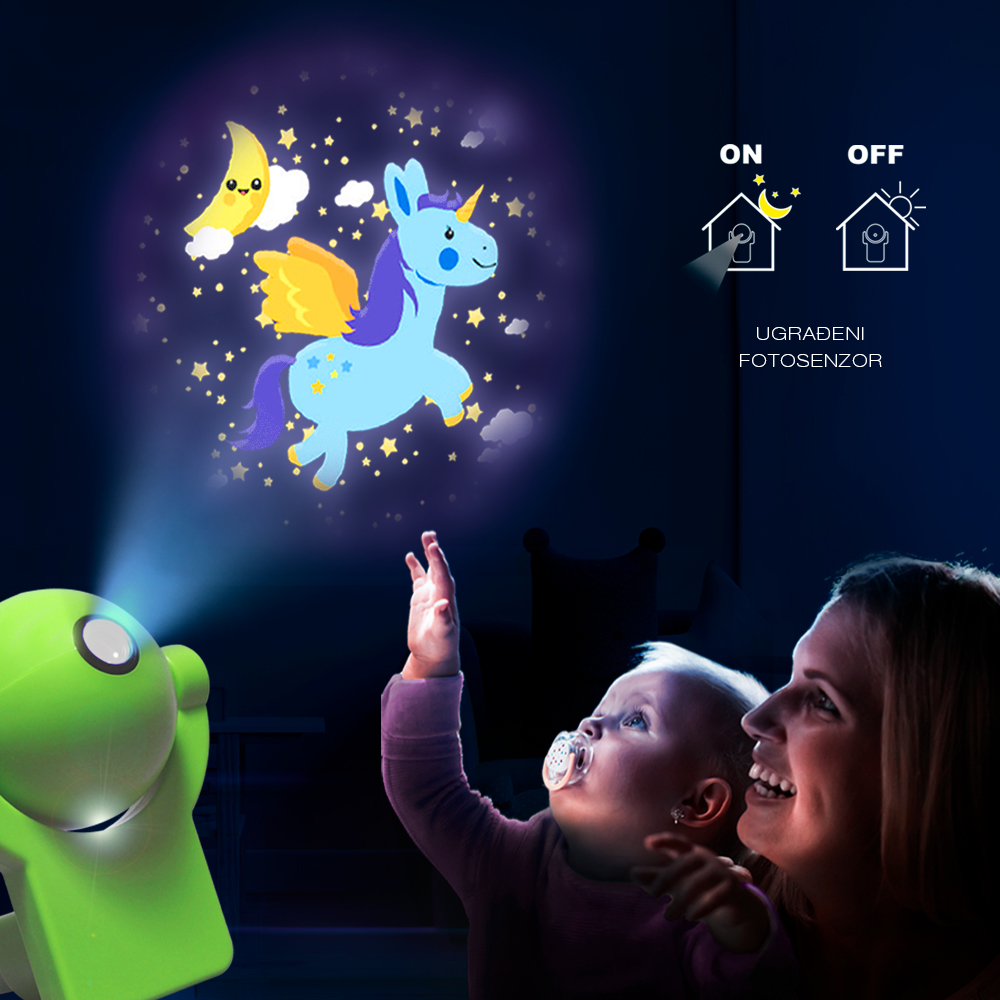 Simply turn any socket into a light source and make your children happy!

Commel night light projector provide discreet lighting with cheerfull motives at nighttime hours, wich will make every child happy. Product is available in three different colors with three different motives.
For individual products from this series, see the ONLINE PRODUCT CATALOGUE.