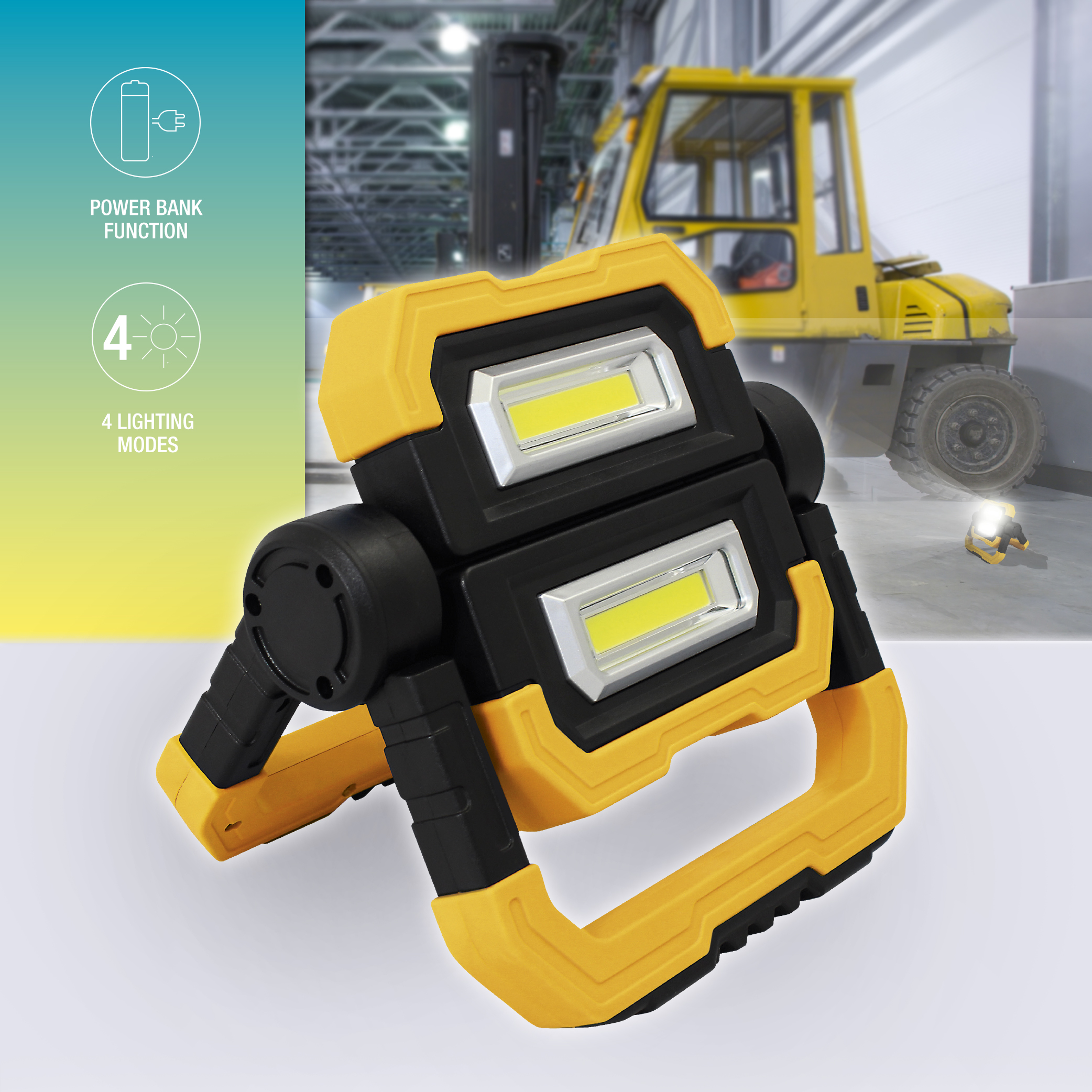 Practical solution for places without electricity!
Rechargeable LED floodlight 308-313 with total power of 10W and strong lighting of 900 lm is a new product in Commel rechargeable LED floodlights range.
Compact design, 4 lighting modes, 5000 mAh battery, working authonomy 3-6 hours, power bank function for electronic devices and foldable stand give this product a special place in your backpack, car or workshop.
The robust housing made of solid plastic with rubber protections on the corners of the product provide exceptional resistance in demanding conditions.
For individual products from this series, see the ONLINE PRODUCT CATALOGUE