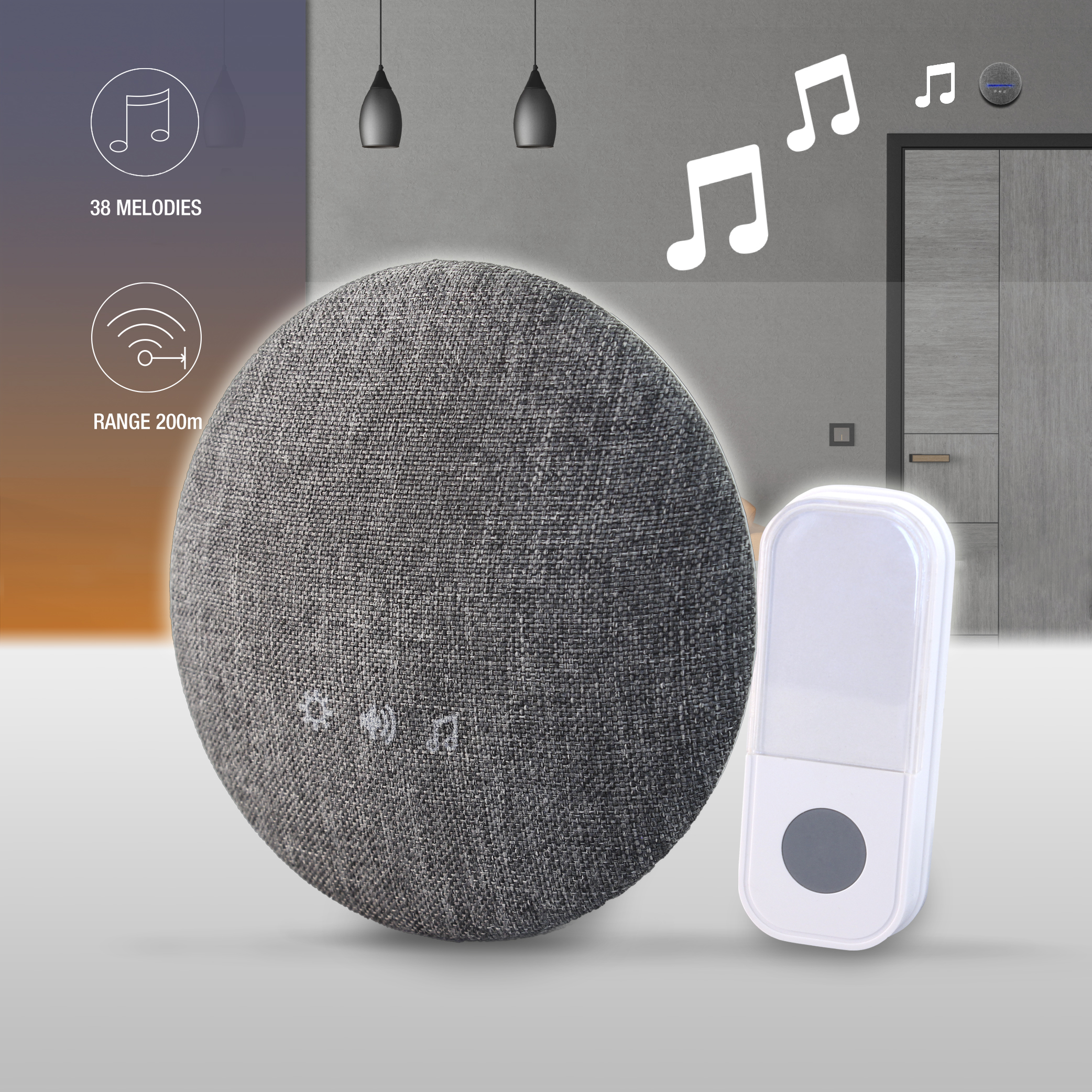 Elegant design and simple usage, no wires required.
The new wireless doorbell with an elegant design and fabric covered case, will fit into any modern interior.
It is possible to choose between 3 different operating modes and 38 pleasant melodies with adjustable volume. The bell is also equipped with a blue LED indicator.
For individual products from this series, see the ONLINE PRODUCT CATALOGUE